Mobile Apps
It's the best of the Bulldog Nation in one, central mobile app for your mobile device. The official University of Georgia mobile app provides students, visitors, parents, fans and employees with a one-stop spot for some of the most popular services on campus.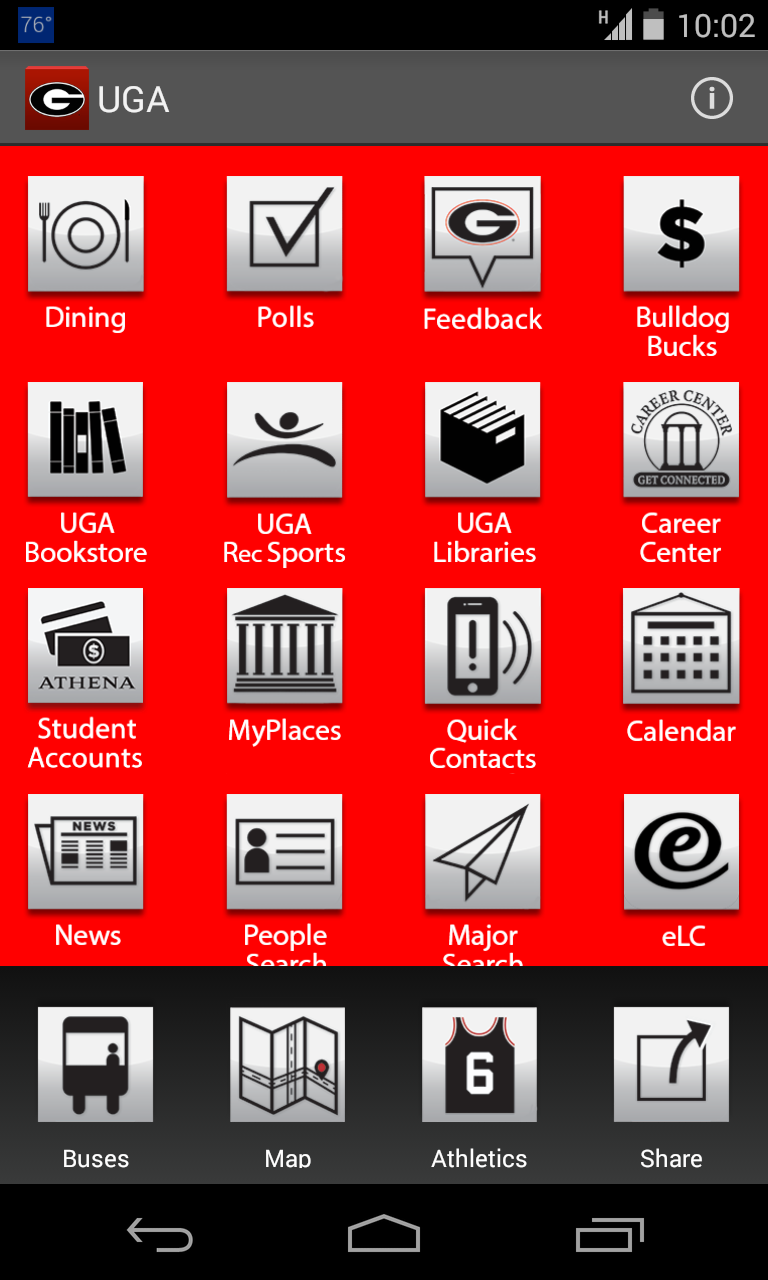 Need to find out when the next campus bus arrives at your stop? Plan your meals at the dining halls? Or catch the latest athletic scores?
This app does all of that — and more.
The official UGA mobile app brings together several key services on campus into a single place available at your fingertips.
Features include:
The official UGA mobile app is primarily a collaboration between the Student Government Association (SGA) and the University's Enterprise Information Technology Services (EITS).
Other campus partners include: Auxiliary Services, Athletic Association, the Office of Vice President for Instruction (OVPI), the Office of the Vice President for Student Affairs (OVPSA), Public Affairs, Admissions Office, Registrar's Office and Designated Dawgs.
For comments or suggestions for future versions of the UGA app, contact the EITS Help Desk at 706-542-3106 or helpdesk@uga.edu.