CAS to Get New Look Soon
UGA's Central Authentication Service (CAS) — which enables UGA students, faculty and staff to log in to many UGA-provided websites — will have a new look, starting on July 15, 2017.
Trouble Logging in to CAS?

Clear your web browser's cache in Chrome by going to Clear Browsing Data and then selecting clearing browser history by "the beginning of time."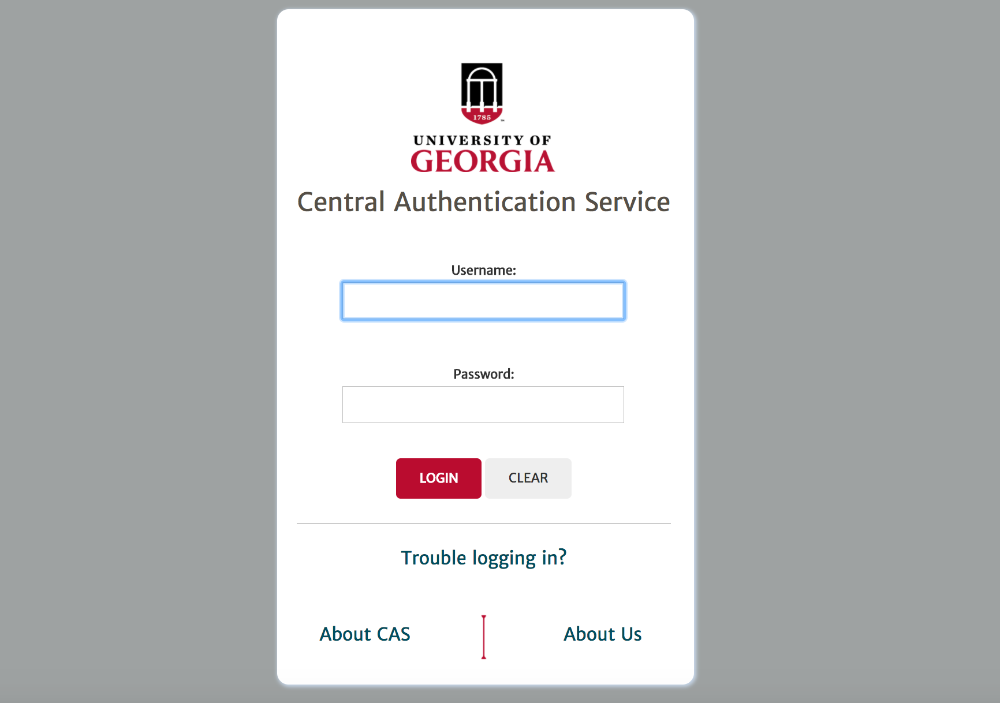 CAS is the service that requires users to type their username and password in order to securely log in to specified UGA sites.
This visual change aligns CAS with the University's new branding standards.
The changes to CAS will also enable web developers to use additional security features, including the ability to enable two-step login for specified sites. UGA's two-step login solution is called ArchPass and is powered Duo.
As always, visitors are encouraged to be mindful of any website asking to you to provide your MyID and password.
To confirm you're on the real CAS:
If you are concerned with the legitimacy of a site that looks like CAS, email abuse@uga.edu or call the EITS Help Desk at 706-542-3106.