Welcome To The UGA Mobile App
The UGA Mobile App is the official mobile app for the University of Georgia, where students, staff, faculty, and visitors can find campus resources and learn more about the University.
The app allows users to track buses on and off campus, learn about the dining facilities, login to various academic resources, check parking deck occupancy, and so much more!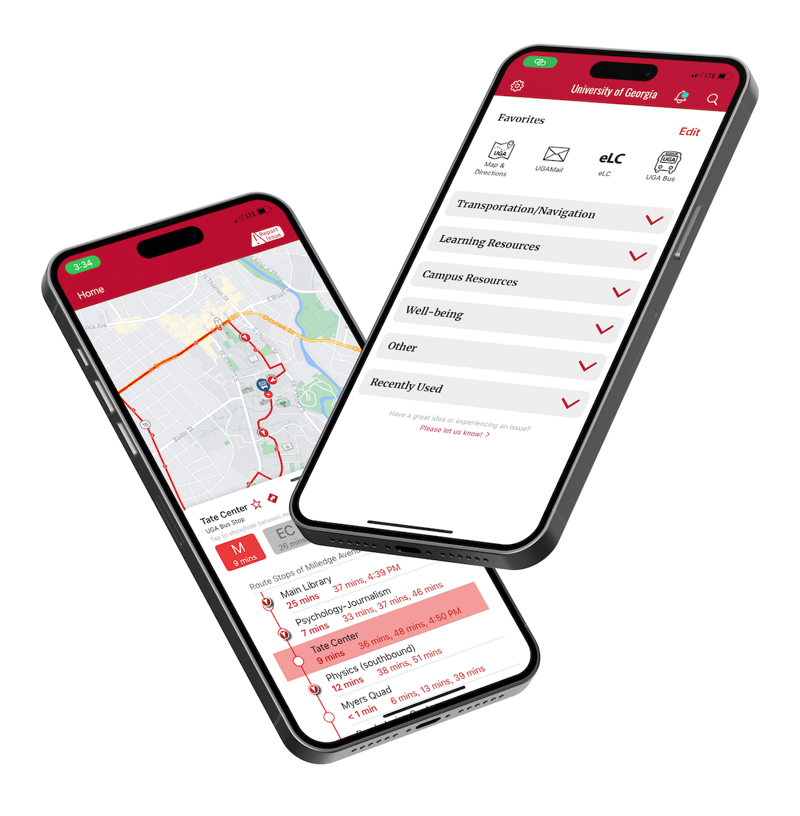 The UGA Mobile App is free to use and is available for iOS and Android devices.
The app currently supports:
iOS 13 and above
Android 7.0 and above
*The UGA Mobile App is a collaboration between the EITS Mobile App Team and the Student Government Association (SGA).