UGA Single Sign-On or UGA SSO is the University's single-sign authentication service used by most campus applications.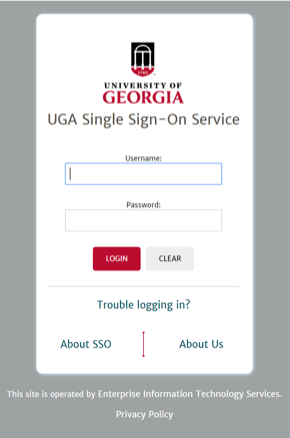 UGA SSO provides improved authentication connections, better security, and the ability to use two-factor authentication to access web applications.
Applications owners can find more information about putting applications behind UGA SSO on our Moving to UGA SSO page.
Edited: 5/12/20