New Faculty and Staff IT guide out now!
The
guide
includes information about campus technology services, including including classroom technology, tools for collaboration, tools for research and more.
All faculty and staff should receive a printed copy to their campus address.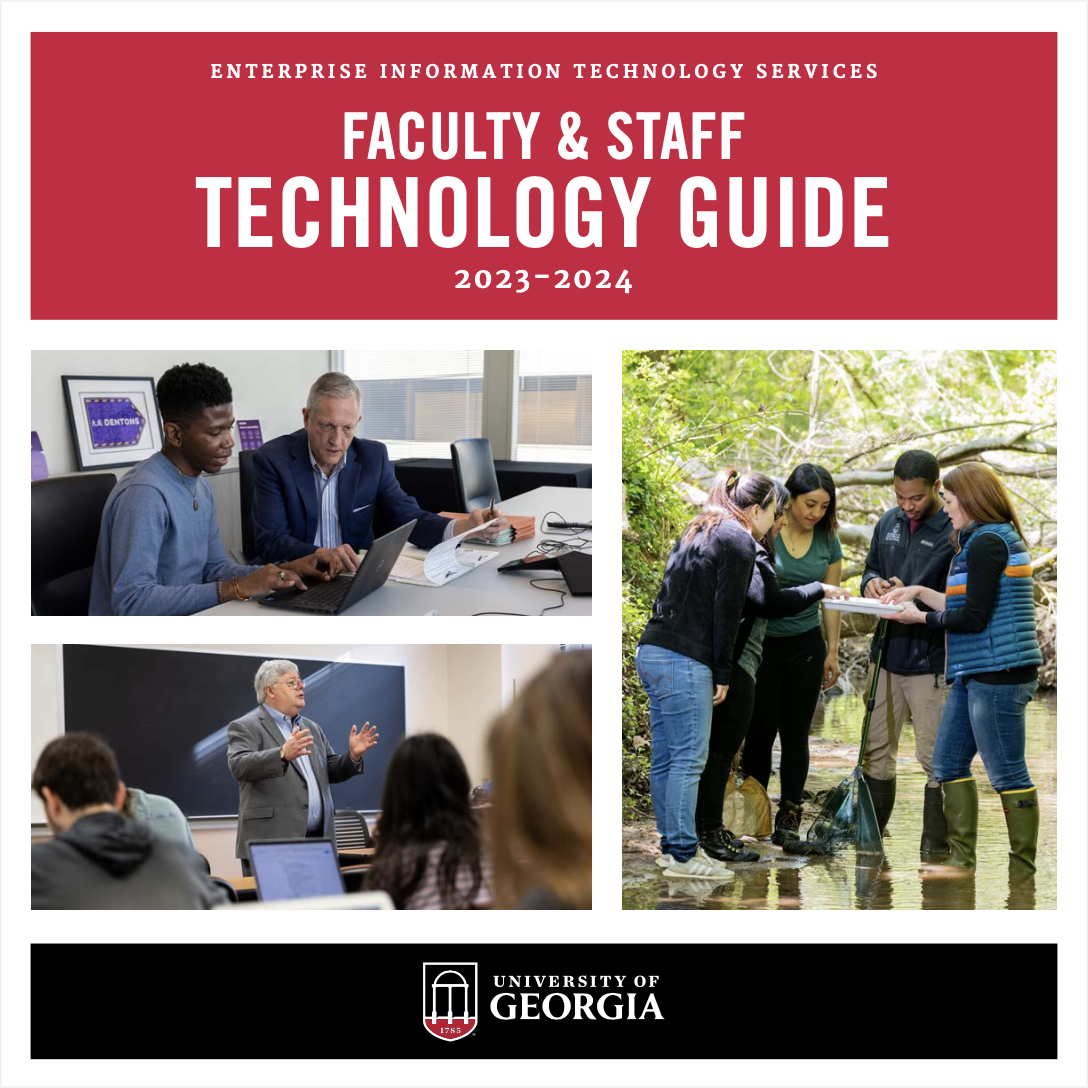 Faculty and staff links
EITS serves University of Georgia faculty and staff by supporting many campus-wide systems and applications to enhance teaching, learning and research. Assign and grade coursework in eLearning Commons, host a meeting via Zoom, get phone service in your office or use the GACRC's high-performance computing resources to conduct research. We're here to assist. You can find an A-Z listing of all services on our Resources page.
Many colleges and units at UGA also have their own technical support for faculty and staff. If you have questions about support for hardware or software and services specific to your department or college, please contact your college or unit's IT help desk.