Always look for the green lock in the address bar to ensure you are accessing a secure login page. For more information, visit our UGA SSO site.
What is CAS?
The UGA Central Authentication Service, more commonly referred to as CAS, is a trusted way to provide authentication to UGA web applications. CAS authentication is required for many applications provided by UGA.
UGA students, faculty and staff log in to applications protected by CAS with their MyID and password.
There are two versions of CAS. Which version is used will be depend on the UGA web application you are attempting to access.
Single sign-on CAS: You enter your MyID and password to authenticate.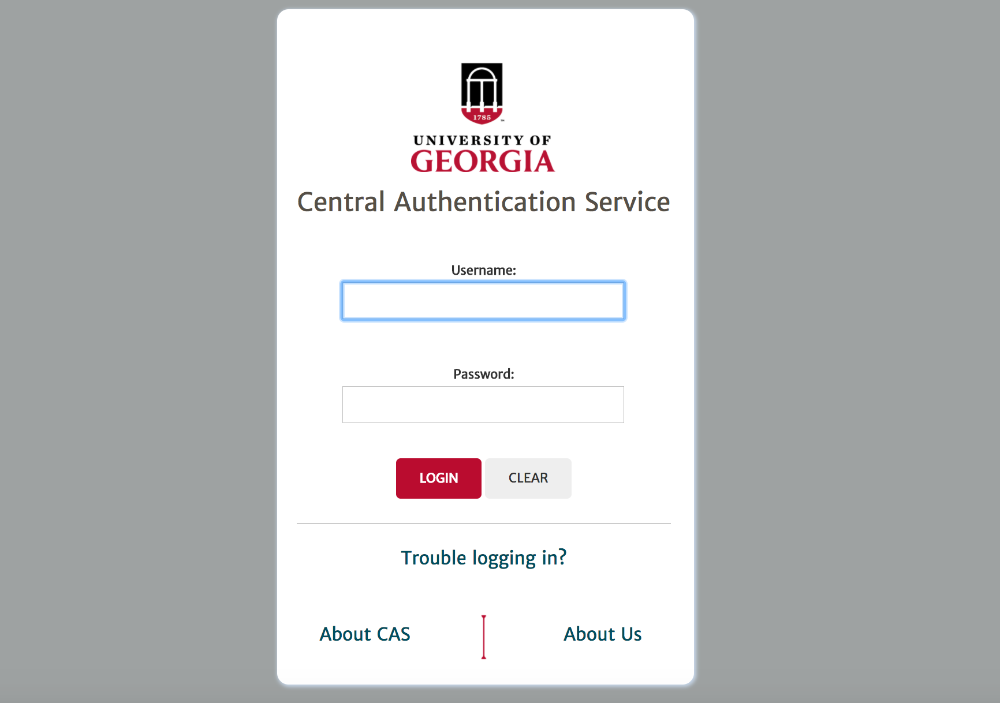 Two-factor CAS: You enter your MyID and password. You will then be asked to verify your identity with a device enrolled in ArchPass, UGA's phone-enabled two-step login solution, powered by Duo. You can find more information about ArchPass at archpass.uga.edu.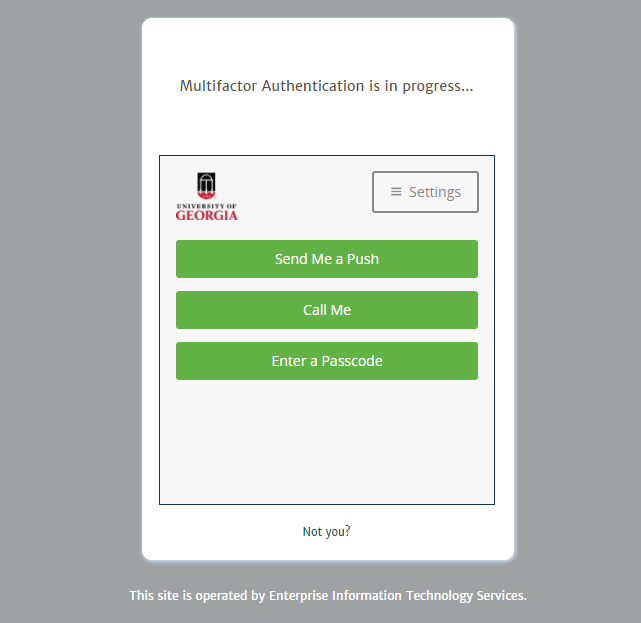 The first time you use two-factor CAS, you will be asked to enroll devices in Duo.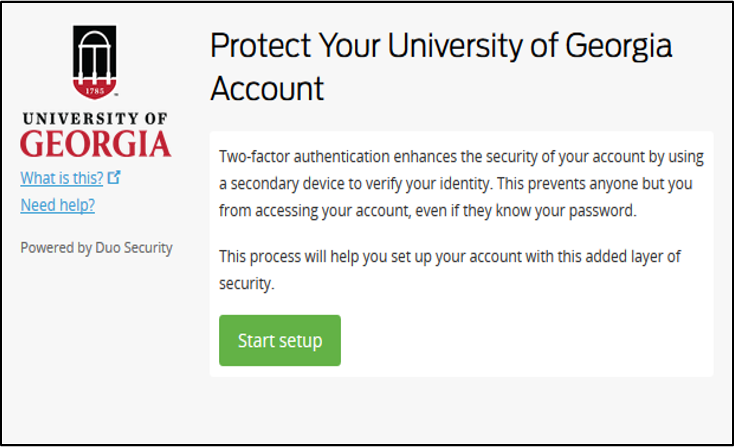 Who Can Use CAS?
Anyone with an active UGA MyID can use CAS to login to systems.
Why Do Some Sites Require ArchPass?
Depending on the site, you may be asked to provide a second step for logging in. This may be called two-step login. At UGA, our two-step login solution is called ArchPass and it is powered by Duo.
Two-step login provides an extra layer of security if hackers get your password.
Adding CAS to Your Applications
Web developers interested in adding CAS to an application must first complete a security review for the application. The CAS service is the UGA Single Sign-On soultion.
To start the security review, complete the UGA SSO integration request and provide basic information about the web application. UGA's Office of Information Security will contact the requestor to arrange for security testing.
To request access to UGA SSO, please complete the SSO integration form.
For technical support transitioning your site for UGA SSO, please submit a Request for UGA SSO Support.
You can find links to community CAS support and other resources for developers on the UGA SSO page.