Changes to Duo prompt for SSO applications coming May 18
Wednesday, April 19, 2023
To further enhance the security of UGA's information assets, the login process for applications that use UGA's Single Sign-On Service (SSO), including eLearningCommons, Athena and OneUSG Connect, will change for UGA students, faculty and staff, effective May 18, 2023.
How to log in to SSO applications after May 18
Enter your MyID and password
The new Duo Universal Prompt will automatically choose your most secure authentication option. For most users, this will be the push option.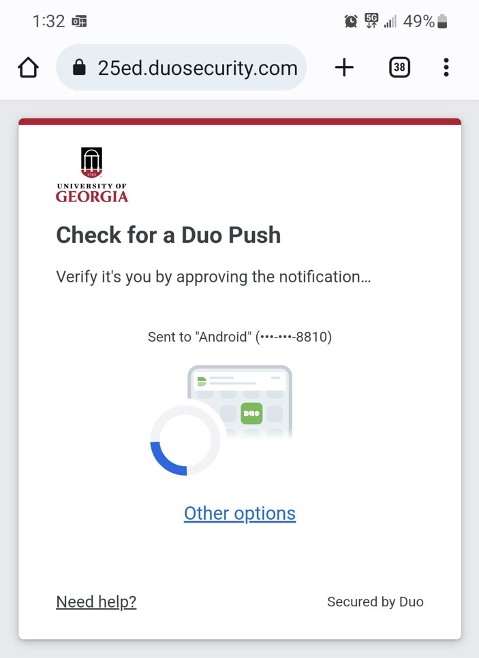 3. To stop the automatic selection, and choose another default option, click "Other options" and select which authentication method type and device that you want to use.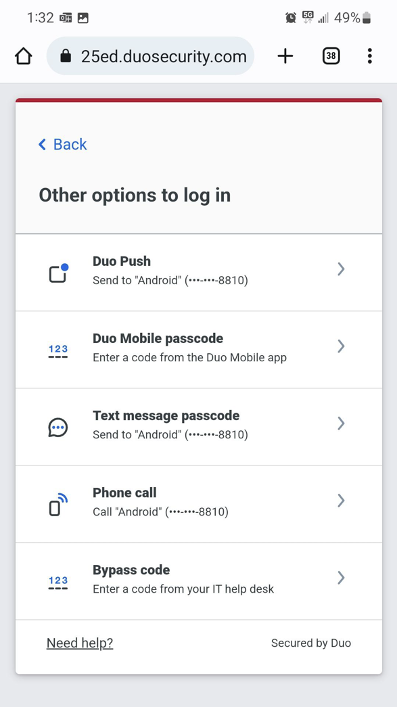 4. To remember your Duo credentials for 30 days, select "Yes, trust browser."