Technology News @UGA
Want to learn more about recent campus technology changes, upcoming maintenances and technology tips?
Subscribe to our email newsletter, Technology News @UGA.
To subscribe, email Sara Pauff at spauff@uga.edu.
We email newsletters the first Wednesday of every month. The content for each newsletter is also available here as a PDF.
2023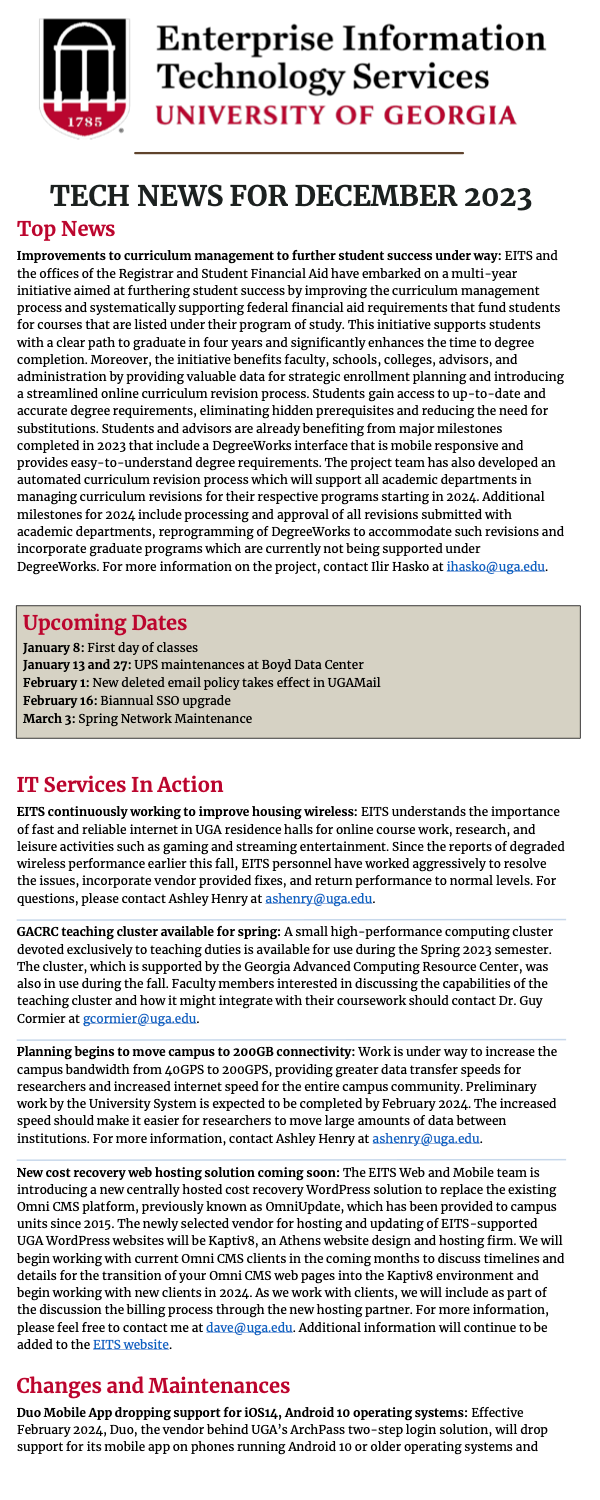 2022
2021
2020
2019