UGA Mobile App Redesigned with New Look, Features
Monday, August 8, 2016
The official UGA Mobile App has been updated with a fresh design and revamped functions to help students, faculty, staff and visitors navigate resources available at the University of Georgia.
The mobile app, available for iOS and Android devices, includes updated bus trackers for UGA Campus Transit and Athens Transit with greater insight on bus arrivals based on specific routes and stops. The app also allows users to save their favorite bus routes and get walking directions from their current location to buildings on campus.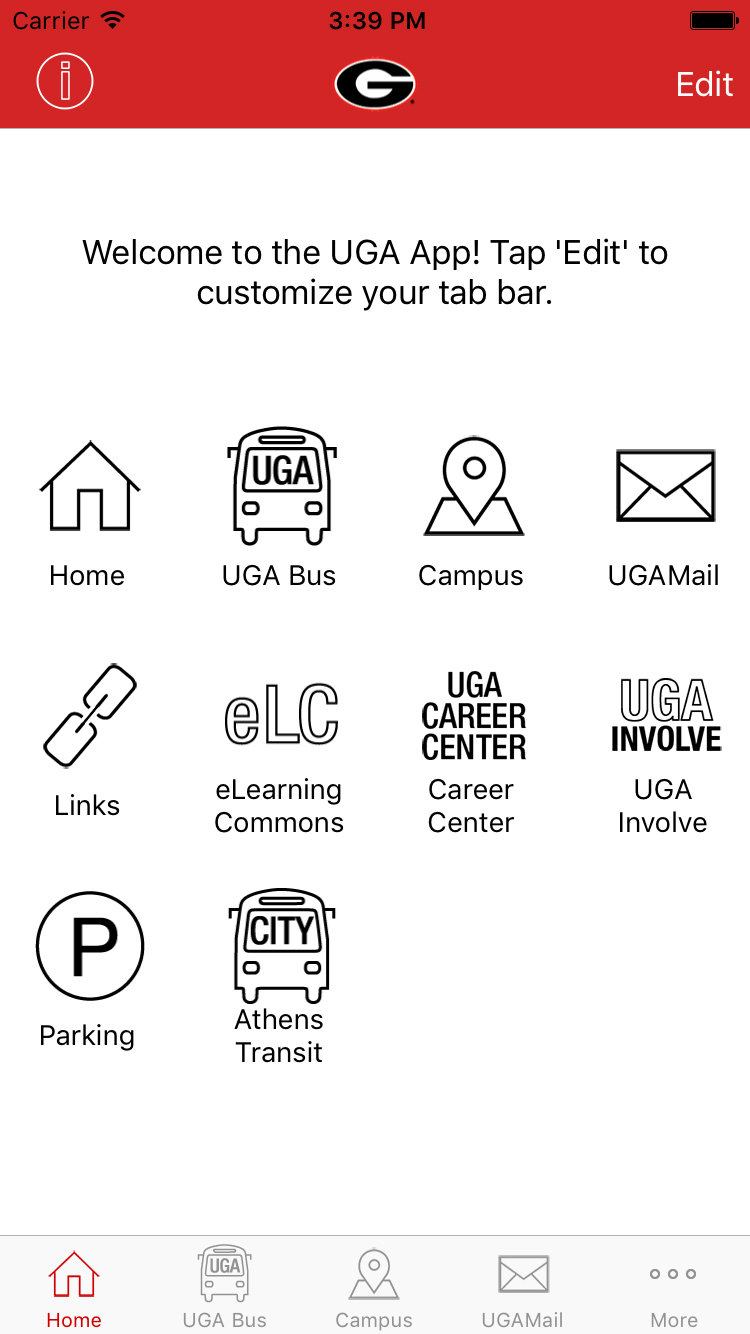 "The bus trackers are the most popular tools on the UGA Mobile App," said Lance Peiper, IT manager for the mobile app. "Students, employees and people visiting the University depend on the mobile app to help them find specific buildings or parking decks on campus, and how to get on the right bus at the right time."
To date, the UGA Mobile App, which was launched in 2013, has been downloaded more than 50,000 times. The app is a partnership with the Student Government Association (SGA) and Enterprise Information Technology Services (EITS).
"Students, many of whom the use app on a regular basis, told us they wanted a new look for the mobile app and to restructure how they get to individual modules on the app," Peiper said.
The updated app better integrates navigation between the bus trackers and parking options on campus. It also includes more information about specific parking lots and decks, such as rates and nearby buildings and bus stops. Users can also select specific buildings to display nearby print kiosks, parking, bike racks and electric vehicle charging stations.
The UGA Mobile App features access to UGAMail, eLearning Commons (eLC) and more. The app is free in the App Store and Google Play.
For more information, visit mobileapps.uga.edu.