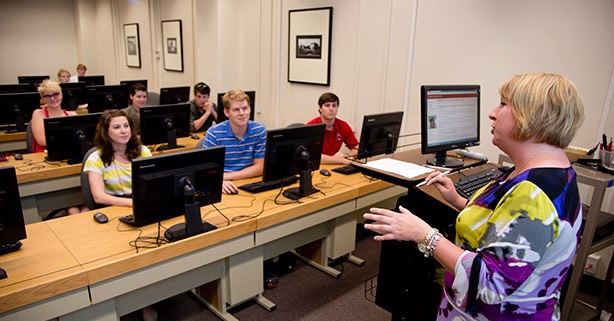 Welcome to UGA
If you're a new faculty member to the University of Georgia, we've got a quick technology checklist. There are also a number of technology services available to faculty.
We're UGA's central IT department, Enterprise Information Technology Services (EITS), and we support enterprise-wide systems for students, faculty, staff and visitors.
EITS Help Desk
If you have questions about EITS-supported systems, such as UGAMail, MyID, wireless networking and telephones, contact our Help Desk at helpdesk@uga.edu or 706-542-3106.
Other IT Help Desks
Many colleges and units at UGA also have their own technical support for faculty and staff. If you have questions about support for hardware or software and services specific to your department or college, please contact your college or unit's IT help desk.