Email
All UGA faculty, staff and students have an account for UGAMail, the University-provided email service powered by Microsoft's Office 365. You can access UGAMail on the web, through the UGA Mobile App or by configuring a desktop client or app on your phone to access your account. Log in with your full email address. Your password is your MyID password.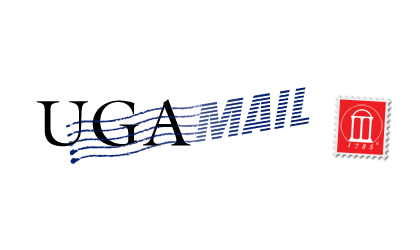 You can change your email address, as well as forward your UGAMail to a third-party account such as Gmail.
All official email communications to faculty and staff from administrative systems, such as payroll, are only sent to UGAMail addresses.
All UGA faculty, staff and students have free access to Microsoft Office 365 products for their personal devices, including Word, Excel, PowerPoint and more. Instructions for downloading the software are available on the EITS Help Desk website.
UGAMail's calendar service by Outlook allows you to set up meetings and view the schedules of UGA colleagues to more easily coordinate activities. Instructions for setting up and using your calendar, and sending meeting invites are available on the EITS Help Desk website.
OneDrive for Business is a cloud-based solution for storing, syncing and sharing files. Every UGA faculty, staff and student has access to free web-based file storage, including editing and collaboration tools. Users can access OneDrive for Business with their UGAMail account by visiting ugamail.uga.edu. OneDrive for Business should not be used for storing or sharing sensitive or restricted data, such as Social Security numbers.
Lync/Skype for Business is an instant messaging, video conferencing and online meeting solution. It's ideal for small group online meetings and features screen sharing, an interactive white board and more. Sign in with your UGAMail address and password.
Sway is a web-based presentation tool that allows you to create multimedia presentations, newsletters and reports using multiple sources, such as blogs and social media. It's accessible through your web-based UGAMail account.
A note-taking app, OneNote allows you to take notes and add pictures, PDFs and links, and organize your notes more efficiently. Sign in with your UGAMail address and password.