EITS preps for social distancing
Wednesday, July 1, 2020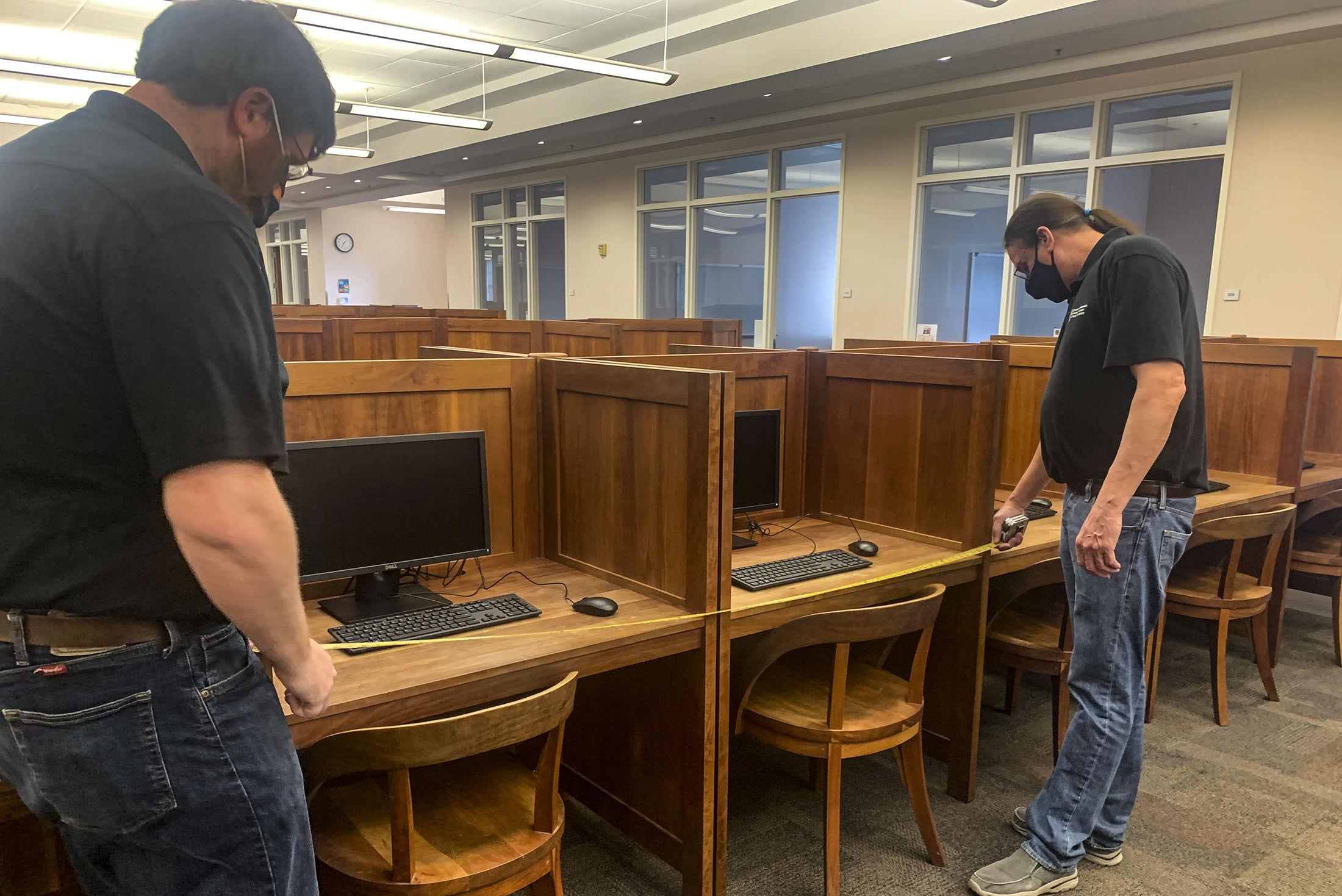 EITS staff at the Miller Learning Center are helping to prepare the building for social distancing during the fall semester.
Our staff are measuring computer lab spaces, the Digital Media lab and our MLC Help Desks to determine how many people can safely occupy these areas at once. Our print kiosks are also cleaned regularly.
Staff plan to space out computers and other equipment and put up signage to encourage social distancing later this summer. More information on our preparations for social distancing will be forthcoming.
---
Read more about technology intiatives at UGA by subscribing to our monthly newsletter Technology News @UGA.