SPSS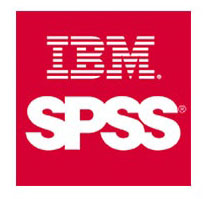 SPSS is a computational software package used by many classes and researchers. EITS C&L offers instructional software licenses to departments. SPSS for administrative use may be purchased from the USG Technology Store. Students may access SPSS via vLab.
Support and Training:
Support for SPSS can be found on the IBM SPSS website. The IBM Community is also a great reference for support.
Students
How do I access SPSS?
Free access to SPSS is available on UGA's vLab. Students may also purchase a personal license for SPSS from the USG Technology Store.
How do I use SPSS?
SPSS tutorials can be found online at the IBM Knowledge Center and on LinkedIn Learning.
Faculty
How do I acquire an SPSS License?
Contact your Departmental IT staff to request a license.
Staff
Staff do not have access to use SPSS under our licensing agreement. Staff who want a personal license the USG Technology Store.
IT Professionals
How do I acquire SPSS licenses for a department?
Submit a request for licenses here. Upon receipt of a signed copy and a valid account number, keys will be issued.
The licensing activation period for SPSS is May 1 - April 6.
By signing up you are agreeing to the cost recovery product and client responsibilities.
Where can I find EITS links?