Turning Technologies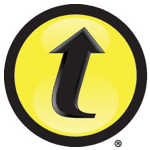 All University of Georgia faculty, staff and students are eligible under the terms of an agreement by Center for Teaching and Learning (CTL) to install Turning Technologies software on both state-owned and personally-owned computers for activities related to instruction or research.
Turning Technologies software works with the company's ResponseCard NXT clickers and receivers to allow for in-class polling and testing. Faculty may also use the results management software to view polling data after class and give points for participation and correct responses.
Faculty who are interested in using clickers in most class periods may have students purchase the ResponseCard NXT from the University Bookstore. The cost is approximately $50. Faculty or Staff interested in using clickers for just one class period or meeting may reserve up to 100 clickers for the event from the Center for Teaching and Learning.
More information is available on the CTL web site, and the company web site.
For technical support questions or to request an instructor startup kit (includes free receiver) please contact:
Megan Mittelstadt
Center for Teaching & Learning
706-542-0525
Download
TurningPoint
Version 8
Go to https://account.turningtechnologies.com/ and sign in with your Username and Password.
Select Downloads from the menu.
Select the appropriate version of TurningPoint 8.
Save the file to your computer, and install the software.
TurningPoint AnyWhere
TurningKey
ResultsManager
MSI Files